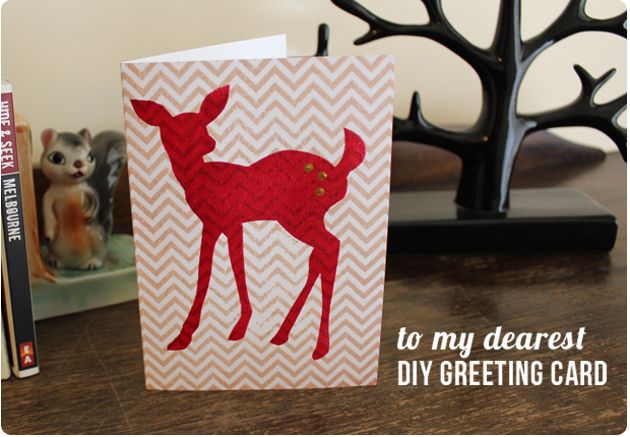 Last weekend the lovely Laura (from
Learn 2 Screen-print
) and I caught up for a quiet afternoon tea and craft session. Gaining inspiration from Laura's plentiful supplies we created this cute deer greeting card. Using just a few materials and easy print making techniques you can make your own handmade cards for friends and family!
Let's get started shall we...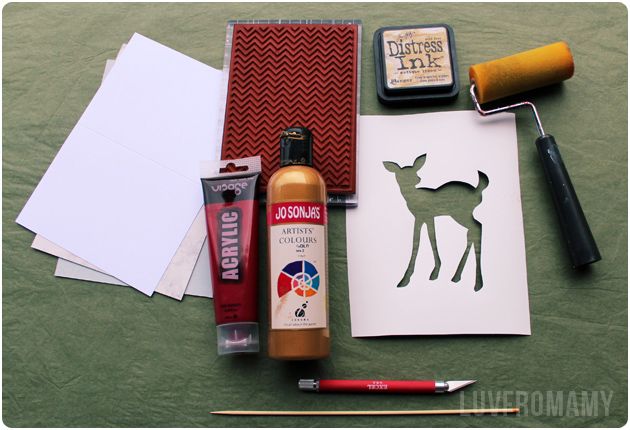 What you'll need:
♥
Card stock , A5 to be folded in half
♥
Patterned
rubber stamp larger than your card face (you can buy these at your local craft store). We used the "
Chevron
" Darkroom Door background stamp
♥
Acrylic paint in a bold contrasting colour
♥
Craft knife/stanley knife
♥
Stencil cut from ezi cut stencil paper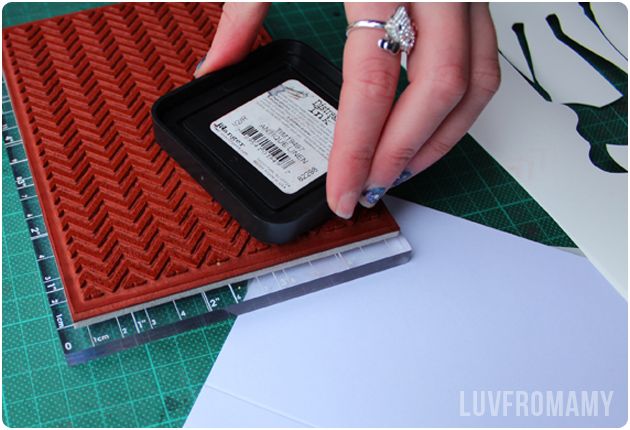 Step 1: Take your rubber stamp and cover with your stamping ink. Pat repetitively over your stamp making sure the whole surface is evenly coated.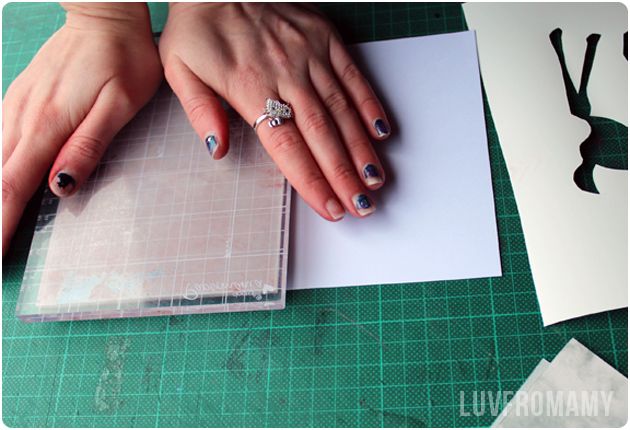 Step 2:
With your inked stamp, line up the fold of the card with the edge of your stamp, then press it gently down onto the card. Apply pressure with your palms
all over
the back of the stamp. With a bit of force hold
your palms down for at least 3 seconds in each spot, make sure you are not "rolling" or moving the stamp, as we don't want the print to be smudged.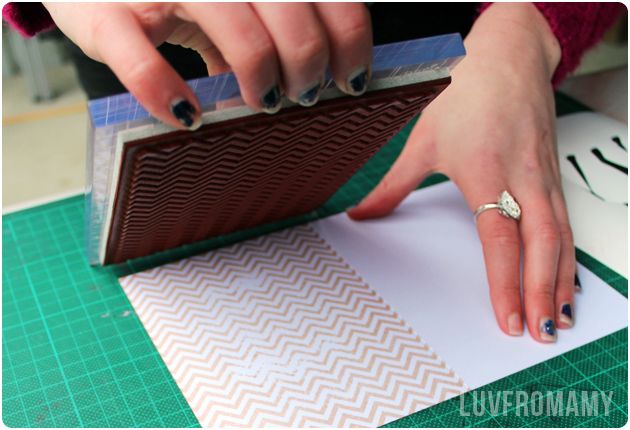 Step 3: Once you've pressed the bejeebers out of your stamp, lift it up to reveal the print! :-) Looks great doesn't it?
Step 4:
Take your animal stencil that you carefully cut out with a craft knife (you can use various clip art or pre-designed silhouettes if you're not comfortable drawing your own animals) and place it in the center of your card front - don't worry if it's not exact! Keep it in place by taping the corners down with masking tape.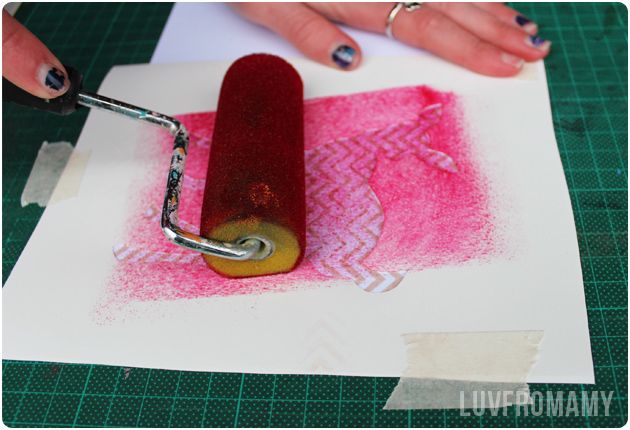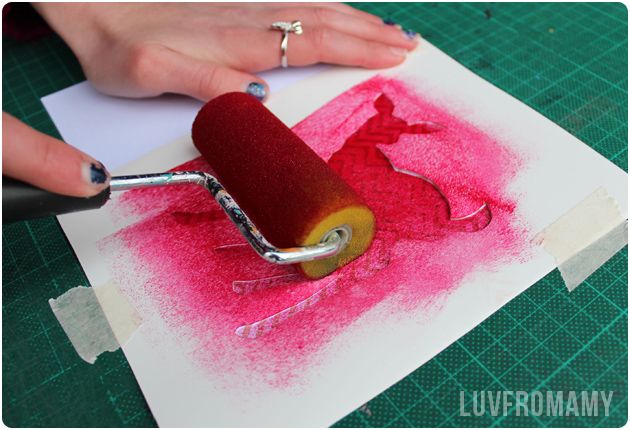 Step 5:
Load your roller with the contrasting acrylic paint. Lightly start to roll over your stencil to apply the colour, continue to roll until you are happy with the coverage.
Step 6:
Remove your stencil to reveal your animal silhouette! I love how the pattern slightly peeks through the deer - adds a little character I think ;-) We are almost there!
Ta-dah the end result! :-) Handmade cards are perfect for any occasion (special or "not") and add a personalised and heart-filled touch to your gifts.
Laura and I had a great time preparing, creating and photographing this project for you today! Hope it not only is inspiring but also demonstrates how easy it can be to make your own DIY greeting cards!
If you'd like to learn more about Laura and her Learn 2 Screen-print classes check out her
website
,
class descriptions
or add her on
facebook
... Laura is super lovely and such a inspiration!