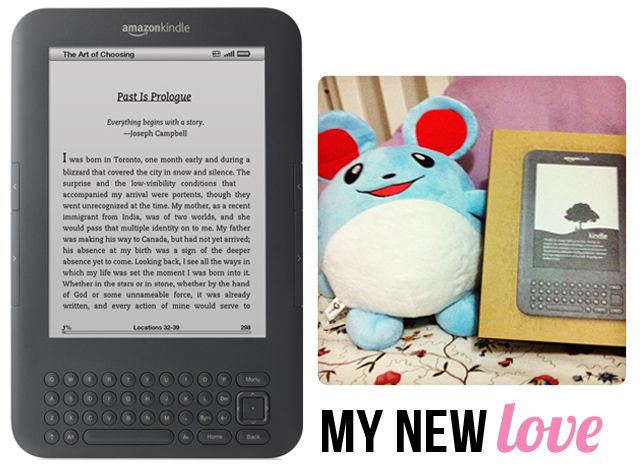 It's a great addition to my gadget collection and goly gosh I never thought I would - but - I've turned into a neo-bookworm! Reading is now a breeze to squeeze into my day and the slimline design fits perfectly in my (overflowing) handbag. I have always enjoyed reading, but would never read more than 1 - 2 every couple of months...These days it's not unusual for me to curl up on the couch and read a book in 2 days!
Since receiving my Kindle I have read the following books:
Downloading new books is a simple "one-click" action and with access to amazon's extensive list of popular and new titles you'll never run out of things to read.
My favourite book to read would be the Hunger Games series as a whole. What an interesting, captivating and invigorating read! I would definitely recommend them. I am really looking forward to the release of the 2nd and 3rd movies.
To protect my Kindle I use a cute brown "leather" case I bought from Big W. Convenience was a big factor for me (I received my Kindle as a present and wanted protection asap) but if you have the time to wait for shipping,
amazon
(and for the handmade alternative,
etsy
) have some super cute kindle cases.
Here are a few of my favourites:
Find them online here:
one
,
two
,
three
,
four
Do you have an Amazon Kindle? How has it changed your "reading lifestyle"?