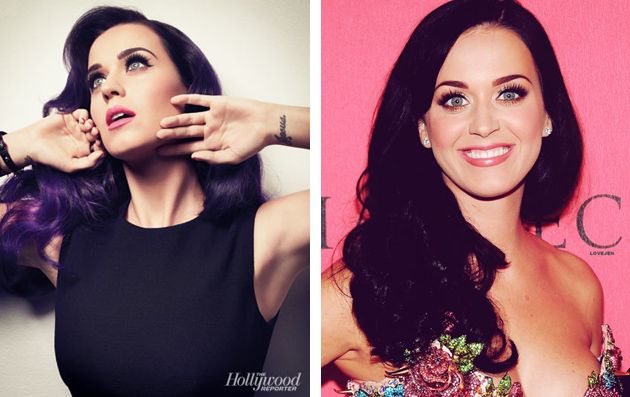 "My Eylure false lashes are one of my top beauty secrets.I've loved Eylure from the
beginning and am so pleased to share with you the new range I created for them.
When it came to having a range of my own, I wanted everyone to have a great
experience with my lashes. As they have such an amazing history and great
quality Eylure was really the best choice for me to work with." Katy Perry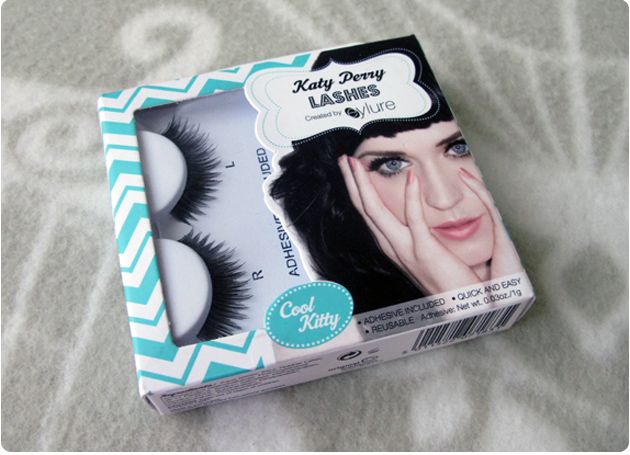 This style is
Cool Kitty
and they'll make your eyes look amazing. Gorgeous framing with manicured tips, these lashes can be worn in the day to be daring or at night as the perfect finishing touch.
With cute-to-boot packaging and easy to follow instructions I couldn't wait to try them out! Eylure boast all their lashes are handmade, re-usable and easy to apply... being a complete lash-newb (this was my first ever pair of strip lashes) I was about to test this "easy to apply" theory.
I was a little worried about applying the glue as I didn't want to clump my brand new fancy pants lashes, to my surprise the applicator was very easy to use and I had no troubles at all..The hardest part was waiting the recommended 20-30 seconds before applying (I want my lashes on now dammit! haha) I was really nervous putting my first set on (my hands were shaking no joke) but I found them a dream (a Teenage Dream??..No. Just a dream).
The Verdict: The lashes are lightweight, super comfortable and really pretty!
Cool Kitty lashes are really natural looking and suit my everyday make up (black winged eyeliner). I will definitely get a lot of wear out of these as they don't look too OTT.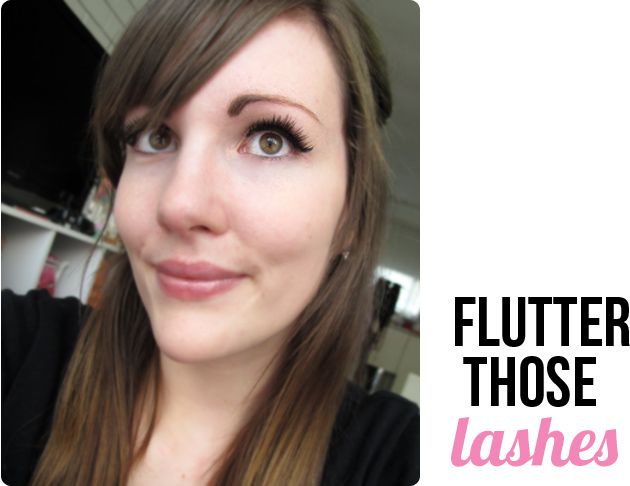 I purchased my set from Priceline, for under $15. I think that's an excellent price for re-usable lashes (who just happen to be by my favourite pop star!)
Have you purchased Katy's other lashes? Let me know what you think!