In 28 days I'll be making my
luvfromamy
market debut at the Ballarat's first Pop-Up Shop! Located at the Backspace Gallery, the Pop-up Shop Ballarat presents 7 days of retail bliss, bringing together the best of regionally made independent art, design, craft and hand-made products. A shopping experience never seen before in Ballarat!
When:
November 30th - 9th December, 12pm - 4pm
Where:
Backspace Gallery (Huyghue House, Alfred Deakin Place, Camp St, Ballarat. More info
here
).
Elsewhere:
Pop-Up Shop Ballarat's
facebook
and
tumblr
page
How amazing is the below invite??? The gorgeous paper cut artwork is thanks to the super talent Steph Wallace of
Red Brick Gallery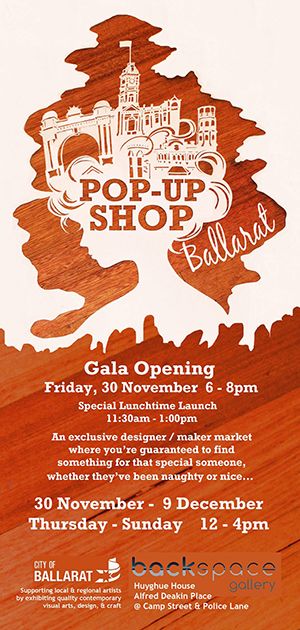 I'm so excited to be a part of the Pop-Up Shop Ballarat!! I have been a busy little bee of late; creating product, designing my business cards and organising the small (but very important) details such as packaging.

Here's a little sneak peek of the products I will display in the Pop-Up Shop Ballarat :-) Not only will my handmade crafts be for sale, I'll also showcase lovely stationery items and stamp sets to keep you inspired and DIY'ing!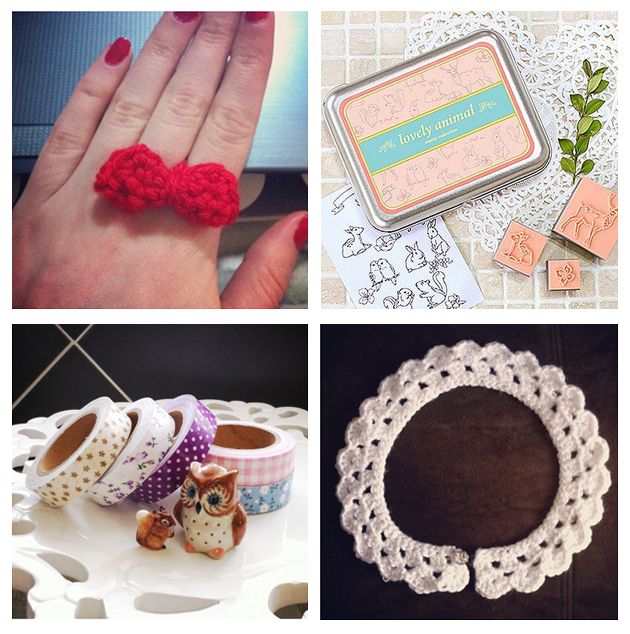 ♥ Crochet bow ring - $3 ♥ Lovely Animals stamp set - $12
♥ Varieties of korean fabric tape - $3.50ea or 3 for $9 ♥ Crochet collar - $38
If you're in Ballarat on Friday, 30th November why not call in and say hello at the special lunchtime launch or gala opening night - I'd love to see you there! :-)